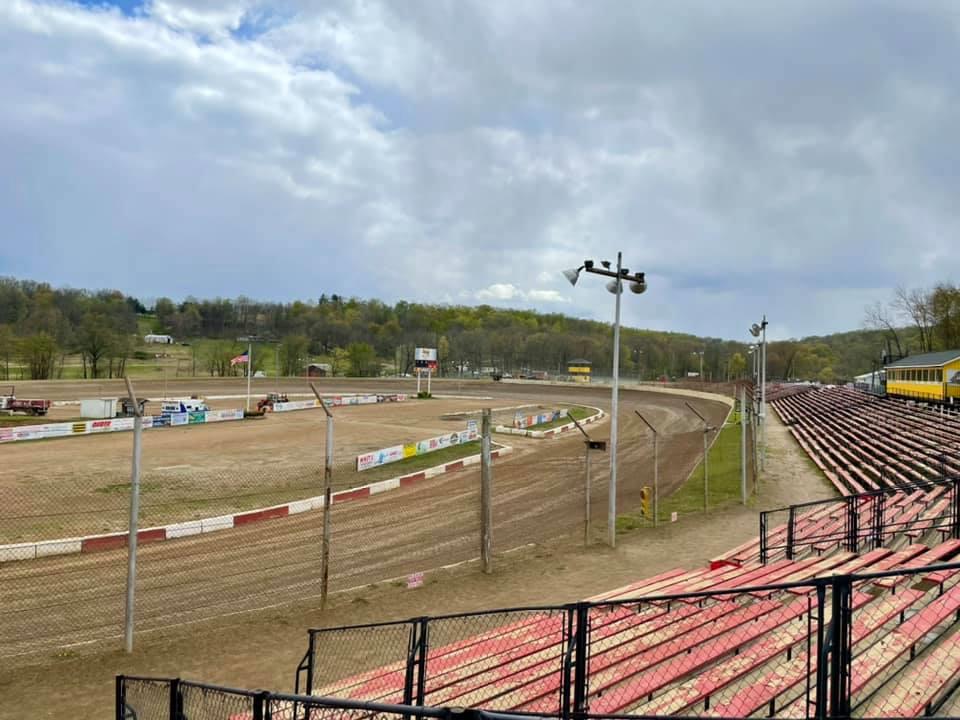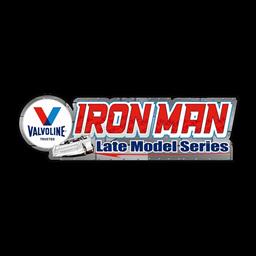 11/30/2021
Iron-Man Late Model Series
---
Valvoline Iron-Man Late Model Northern Series Releases 2022 Schedule
SOMERSET, KY (November 30, 2021)—Officials with the Valvoline Iron-Man Late Model Northern Series have released the tentative schedule for the 2022 season. The second-season tour will feature 16 confirmed events in three states with purse and points monies in excess of $430,000.
This year's tour will pay the top-five in the final point standings based on 80 percent of races completed and 100 percent of racer attendance. The 2022 champion will receive $5,000. The defending series champion is Dustin Nobbe of Batesville, Ind.
Returning tracks from include: Ponderosa Speedway on April 15 for the season opener, June 3, July 8 and August 5, Lake Cumberland Speedway on May 29, July 2, August 27 and October 1, Brownstown Speedway on August 6 for the Hall of Fame Classic, Muskingum County Speedway on May 21, Atomic Speedway on May 6/7, June 24/25 and September 17. Richmond (Ky.) Raceway will return to the schedule for the first time since 2018 as the series will roll in on Memorial Day weekend for the 8th Annual Butch Shay Memorial paying $5,000-to-win on Saturday May 28. Muskingum County Speedway in Zanesville, Ohio returns to the schedule for the 40th Anniversary running of the Jim Dunn Memorial on Saturday May 21 paying $10,000-to-win. A few more dates could be added.
For more information on the Valvoline Iron-Man Late Model Series, please call series promoter Chris Tilley at (828) 361-5981 or by visiting the tour website at www.IMDIRT.net or by following Iron-Man Series (@CTPROMOTE) on Twitter or liking Iron-Man Racing Series on Facebook.
The Valvoline Iron-Man Late Model Series would like to thank the following sponsors and marketing partners for their support of the 2021 racing season: Valvoline, Zerex by Valvoline, Brucebilt Performance, Hoosier Racing Tire, E-Z-GO, Sunoco Race Fuels, Bazell Race Fuels, DirtonDirt.com, FloRacing, XS Power Batteries, Vic Hill Racing Engines, American Race Tires, Earnhardt Technologies Group, Swafford Signs, MSR Mafia, Envy Suspension, Knowles Race Parts and Bodies, Cruise with the Champions, KND Safety, Impact RaceGear, Race Clean, and Denby's J&J Construction.
About Valvoline™
Valvoline Inc. (NYSE: VVV) is a leading worldwide marketer and supplier of premium branded lubricants and automotive services, with sales in more than 140 countries. Established in 1866, the company's heritage spans more than 150 years, during which time it has developed powerful brand recognition across multiple product and service channels. Valvoline ranks as the No. 3 passenger car motor oil brand in the DIY market by volume. It operates and franchises approximately 1,400 quick-lube locations, and it is the No. 2 chain by number of stores in the United States under the Valvoline Instant Oil ChangeSM brand and the No. 3 chain by number of stores in Canada under the Valvoline Great Canadian Oil Change brand. It also markets Valvoline lubricants and automotive chemicals, including the Valvoline High Mileage with MaxLife technology motor oil for engines over 75,000 miles; Valvoline Advanced Full Synthetic motor oil; Valvoline Premium Blue™ heavy-duty motor oil; Valvoline Multi-Vehicle Automatic Transmission Fluid; and Zerex™ antifreeze. To learn more, visit www.valvoline.com.
2022 Points Fund:
1-$5,000
2-$2,000
3-$1,250
4-$1,000
5-$1,000
2022 Valvoline Iron-Man Late Model Northern Series Schedule:
April 15-Ponderosa Speedway-Junction City, KY-$5,000 to win
May 6-Atomic Speedway-Waverly, OH-$5,000 to win
May 7-Atomic Speedway-Waverly, OH-$10,000 to win
May 21-Muskingum County Speedway-Zanesville, OH-$10,000 to win
May 28-Richmond Raceway-Richmond, KY-$5,000 to win
May 29-Lake Cumberland Speedway-Burnside, KY-$5,031 to win
June 3-Ponderosa Speedway-Junction City, KY-$5,000 to win
June 24-Atomic Speedway-Waverly, OH-$5,000 to win
June 25-Atomic Speedway-Waverly, OH-$10,000 to win
July 2-Lake Cumberland Speedway-Burnside, KY-$5,000 to win
July 8-Ponderosa Speedway-Junction City, KY-$10,000 to win
August 5-Ponderosa Speedway-Junction City, KY-$5,000 to win
August 6-Brownstown Speedway-Brownstown, IN-$10,000 to win
August 27-Lake Cumberland Speedway-Burnside, KY-$10,022 to win
September 17-Atomic Speedway-Waverly, OH-$5,000 to win
October 1-Lake Cumberland Speedway-Burnside, KY-$5,000 to win
Back to News